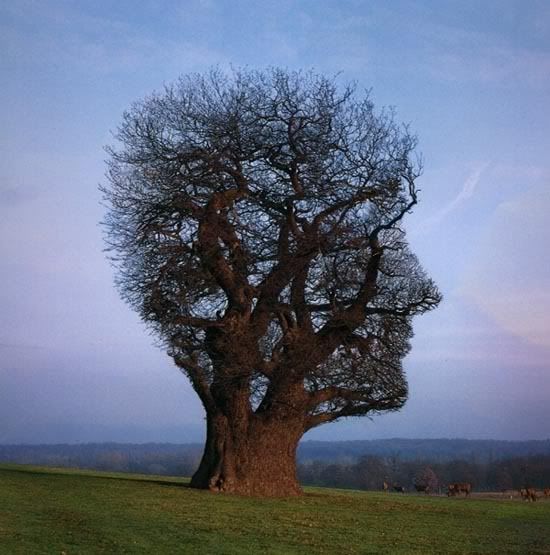 The quality of contacts and value of the relationships in your LinkedIn network change over time. Some become more valuable. Others wither away. This is why it's important to prune your LinkedIn networks from time to time, to remove dead branches and create opportunities for new growth.
In social network terms, a dead branch is a once-valuable relationship that has lost its value. The relationship is stagnant, counterproductive or unproductive, and unlikely to grow. Some branches die slowly, over time, due to neglect. Others die quickly due to life events.
When I changed jobs six months ago, 25 percent of the branches in my LinkedIn network died of natural causes – irrelevance.  The effects were immediate. Relationships based on my old job died quickly as previously-important vendors and customers lost their relevance to me.  Likewise, I became less important than my pending replacement to contacts who wanted to retain strong relationships to my previous employer.
After six months in my new job, I was able to trim 96 contacts from my LinkedIn network (roughly 25) percent. The result? My network is smaller (for now). But, it is also stronger. According to LinkedIn, my old network of 374 contacts created 5,278,400+ possible connections.  My current network of 278? 5,287,300+ possible connections.
That's right. I've got MORE POSSIBILITIES to connect from FEWER CONTACTS. In six months, my new position has already sprouted more than 50 new branches based on my new role, with my new employer.  Nearly 20 percent of my current LinkedIn network has grown in the past six months.
Time to Prune?
Is it time for you to prune your LinkedIn contacts? If you don't have enough confidence to answer these questions "yes" to the following questions, it might be time to remove a LinkedIn contact from your network:
Would I feel comfortable contacting this individual on behalf of another friend?
Would I be willing to introduce this individual to someone else I know so they can do business together?
Am I comfortable letting this person use my name as a business reference?
Will this person know me if he's approached by others who use my name?
To remove one or more people from your list of connections take the following steps below:
Click 'Contacts' in the left navigation bar of the homepage.
Click on the 'Remove' Connections' link in the upper right hand corner of the 'Connections' view.
Select the people you'd like to remove from your 'Connections' list by clicking on the box next to their names.
Click on the 'Remove Connections' button.
Connections aren't notified that they have been removed from your connections list. They are added to your list of Imported Contacts just in case you want to re-invite them at a later date. Only the member that breaks the connection can re-initiate that connection.
If you happen to be one of the people listed above, who were pruned from my LinkedIn network, take heart:  It wasn't you…  It was me… I'm in a new place… But… If you want…  We can still be friends…
You can find me on Facebook.
Credits: Photo courtesy of siblog (via Photobucket).
Deleting a Friend
Another riveting episode of SuperNews! Facebook, Myspace and Friendster are forced to delete Mr. Furley as their friend after he embarrasses them.